During my years at Morehouse College, I was given an assignment by then Director of the Business Department Dr. William Sheftal to find economic solutions for the African -American community.
My research led me to The Tuskegee Model in Tuskegee Alabama, founded by Booker T. Washington. If you are not familiar with Booker T. Washington, I highly recommend reading his autobiography "Up From Slavery." In short, he was born in slavery, later educated and founded Tuskegee in 1881.
During my research, I concluded "The Tuskegee Model" – A team similar to Booker T. Washington, Dr. George W. Carver and Thomas Campbell today, with those similar roles could improve our economy today.
In so many ways, aspects of 'The Tuskegee Model" are being implemented across the country. Most universities and many high schools have some sort of farm to school, 4-h program, or whatever you want to call them. Schools where youth are growing things, selling things, attending conferences, learning pathways in various industries, etc. However, rarely are these programs happening in disenfranchised neighborhoods.
Yet, The Tuskegee Model, demonstrated right out of slavery used to pull African-Americans out of bondage, is now being used all over the world except by the African-American community itself.
For example, the Jessup Wagon, later called The Moveable School, was drawn by Dr. George W.Carver, the Director of Agriculture at Tuskegee.
The Jessup Wagon would drive into poor rural neighborhoods and demonstrate ways to increase production on the farm. Later a nurse joined to teach hygiene, food preparation, etc.
Basically, they attempted to take the school of Tuskegee, what was being taught, on wheels.
Lets step back for a second. And look at what that means -"to take Tuskegee on wheels.'
As I mentioned above, Dr. George Washington Carver was the Director of Agriculture at Tuskegee. Booker T. Washington read about the famous Dr. George W. Carver, who was recognized in a journal that described Dr. Carver as the first African -American to receive a masters in agriculture. Booker T. wrote a letter to Dr. Carver requesting Dr. Carver to join him at Tuskegee to left lift "his people out of degradation…into manhood." . When Dr. Carver agreed to this task, he planted peanuts to rebuild the depleted soil and later grew other crops, a growing strategy called crop rotation. Other farmers in the South followed Dr. Carvers strategy of crop rotation which helped increase agricultural production in the South.
He grew such an abundance of peanuts, to bring the nitrogen fixing bacteria to the soil (rebuild the soil depleted mainly from the years of growing cotton in Alabama), he had peanuts rotting. They say, he stayed in his laboratory for a week straight and came out with over 300 inventions from the peanut including Peanut Better.
I am only going into detail here a little to give the reader an idea of what the environment was like "on Tuskegee's campus. With this kind of success, many would be content. Not Booker T. Washington. He said, "we are only reaching those able to attend Tuskegee, we must take what we teach beyond our gates."
Thomas Campbell, a student of Dr. Carver, drove The Moveable School into surrounding areas. In his book, "The Movable School Goes To The Negro Farmer." He states, " The idea of carrying education to the very doors of rural people seems to have so completely met the needs of farm folk that visitors from Africa, India, China, Japan, Poland, Russia and many other countries have journeyed to Alabama to make first study of it. Educators, social workers, Red Cross and public workers see in it wonderful possibilities for developing backward peoples. Many have taken the idea back to their countries and are putting it into practice with such modifications and changes as will adapt it to their needs"
Inspired by all the above, I graduated from Morehouse College and returned to the Bay Area and begin substituting teaching in East Palo Alto.
I continued to research the relationship Tuskegee had with the world.
For example, leaders such as Marcus Garvey wrote Booker T. Washington and asked support creating a Tuskegee version in Jamaica. Mohandas Gandhi, in his autobiography "My Experiments" says "brick by brick" in the construction of their economic agenda. Brick by Brick, was also said in "Up From Slavery" and Dr. Carver and Gandhi wee in correspondence. Dr. Carver, would send on occasion vegetarian diets to Gandhi.
In short, models for overcoming injustices were being sought and shared. Gandhi's paper "The Little Indian," Booker T's, The Tuskegee Messenger, Dr. Carver's Agricultural Bulletins, later Marcus Garvey's "Negro World" and W.E.B Dubois's Editor of NAACP's The Crisis were platforms and voices for social change during the Reconstruction period.
Inspired by the above, my last year at Morehouse College, I took a desktop publishing class at Clark University and later self published a magazine called Lunda- The Idea of Familyhood, while substitute teaching in the day.
During my research at Morehouse College, I discovered organizations like The Federation of Southern Cooperatives, The Black Farmers Agricultural Association and others who were working to support African-American farmers. Part of the mission of Lunda -the Idea of Familyhood was to spread the news about the African- American Farmers. I used the word "Lunda" to emphasize kinship ties. They were known in Central Africa as creating one of largest empires in Central Africa by utilizing their kinship ties. Lunda- The Idea of Familyhood would also promote family reunions, roots/lineage, research, etc.
Upon returning to the Bay Area, I begin researching the presence of African -American farmers in California. After discovering the organizations in the South, mentioned above, I wondered if there were organizations like this here. I could not find one, so we created one.
I co-founded, The Familyhood Connection Inc. A 501 C-3 corporation in the State of California. Our mission is to promote programs that bring the generations together to improve communities. Our first program- The George W. Carver Youth Scientist Program basically was an exhibit about Dr. George Carver, I gathered from my research. I.e. bulletins he wrote, books about him, pictures of his artwork, descriptions of his inventions, etc.
Our second program, Mo' Better Food started as a conference in San Francisco. In search of African-American- farmers in the Bay Area, we asked the question: who will supply Mo' Better Food to the African -American community? we invited several urban gardeners/black agricultural leaders to speak: Mohammad Nuru, Catherine Sneed, Drue Brown, etc, as well as Ben Burkett from the Mississippi Association of Cooperatives. No African -American farmers from California appeared. But after the conference, I met a Desmond Jolly in Sacramento who shared information about a group of African -American farmers in Fresno. These group of farmers were working with a U.S.D.A. farm agent named Dr. Sharon Nance. I followed up with Dr. Nance and drove out to Fresno to meet with a group of African -American farmers. We talked about what they grew and wanting to sell their produce to the Bay Area. I shared the need for healthy food in our neighborhoods and lack of grocery stores, etc. We shared the partnership between each other would benefit both our communities. We shook hands and agreed to work together.
Although we agreed to work together, I recall a moment while teaching at Castlemont High School, when a student I knew had returned to visit with her newly born child. During our conversation, I remember her feeding the child candy and I asked "why are you feeding the baby candy?" Her response, where can I find some fresh fruit around here Mr. Roach?"
Her question put some fire behind the hand shake to just get something started. It just so happened my father owned a meat/sandwich store, called "Mack's Meat." My fathers name is Mack in case your wondering. So, the title has nothing to do with The Movie, "The Mack". At least I think. Anyway, my father agreed to allow the farmers I met to sell their produce in front of his store. Sort of like you see in China Town and Fruitvale. We received some great coverage from the event. People showed up from San Francisco to come out and support. Special thanks to people like Chauncey Bailey and Eddie Abrams and Soul Beat in those days for spreading the word.
After a couple of years at Castlemont, I devoted a couple of years to desktop publishing "Lunda- The Idea of Familyhood. Special thanks to Bob Foster, Kurt from KRS printing, Glady's Rivera, Myron Potier, Randolph Belle, Johnny Drake, Angus Bates, etc, for assisting in some shape or form the publication and distribution of Lunda.
During a meeting concerning "Lunda" with the Principal of McClymonds High School, Mr. Willie Hamilton, we shares, " you could teach here and do your publication simultaneously." I agreed and began teaching Business at McClymonds High School.
During this time, the internet was very new. Hotmail was the main email for everyone. And everyone searched for stuff using "Yahoo" and later "Askjeeves". Front Page and Dreamweaver were the chosen web designing programs. I mention the above because I operated a computer lab and taught my students how to use these programs. I tied some of their assignments to gaining awareness about the plight of African-American farmers. So, for example, the assignment may be: find 20 references on Pigsford vrs U.S.D.A. and utilize Microsoft Office to write a one-page overview of your findings.
After the students were educated to the status of African-American farmers, I asked, what can we do to support them? They wanted to host a farmers market. Of course I shared with them my personal experience and reason for it. They enjoyed making flyers, creating power-point presentations and working on the website in preparation of the market. But more importantly, they enjoyed making a difference. Working alongside the farmers when the market was open. A special thanks to Principal Mr. Willie Hamilton and later Lynn Dodds for enabling us to set up on the front grass of the school.
After a few years of hosting the market at McClymonds High School, I had come in contact with other organizations moving into West Oakland. A couple of these organizations: Peoples Grocery and City Slicker Farms are still very active in West Oakland. People's Grocery's, was initially a mobile grocery store with music. Students from my business class worked directly with Peoples Grocery and City Slicker Farms had identified a few lots in West Oakland and backyards to kick off their program.
After a few years, an opportunity appeared from the U.S.D.A. that I believed would expand the market. It was a 3 year planning collaborative grant. We wrote the grant from my personal experience of strategies that would help expand our farmers market to eventually become a grocery store. Dana Harvey, assisted me in writing the grant. At the time, she had been doing some work with a few other non-profits in West Oakland. We called the collaboration, The West Oakland Food Collaborative. I co-directed it with Dana Harvey, who acted primary as the liaison between the collaboration and The Tide's Center.
After we were notified about receiving the grant, we moved the market from McClymonds high school to the B.A.R.T station. Plans for development in that area were already in the works. We thought it would increase business for our farmers. Since we were moving our market to Mandela Parkway, we changed our name from The Mo' Better Food Market to Mandela Farmers Market.
The symbol of Hotep, from Mo' Better Food was now being used to promote Mandela's Farmers Market. At the market, each of the organizations of the collaborative would operate a booth space and spread the word throughout the week. People's Grocery would purchase produce from our farmers and drive around to various stop points to sell.
The news about Mandela Farmers Market reached far and wide. Other communities like West Oakland were contacting us on a weekly basis. Even authors like Tavis Smilley and Van Jones mentioned our program in their discussions of solutions in their books.
After a few years of planning, The Mandela Cooperative Grocery Store was founded Currently, located on 7th street (across the street from where we held our farmers market).
The above is a brief overview to illustrate the Mo' Better Food past. Looking back, one of my regrets is moving off McClymond High School's campus. Although there is more traffic on 7th Street, we were gaining school- based support. Students and Alumni were becoming more active in the promotion and local support. We were eventually able to provide food from our market directly to McClymonds Culinary Arts program led by Chef LeBlanc.
During the development of The West Oakland Food Collaborative, McClymonds high school was going through a transitioning from being just McClymonds high school to being three small schools. They became known as Kizmet, Best and Excel. After a few years, Kizmet was dropped and formerly known as McClymonds was two schools, Best and Excel.
During McClymonds transition to three schools, I was full-time co-directing The West Oakland Food Collaborative, which meant I no longer had a class of students working directly with me everyday. i still had strong ties to the school and would visit weekly. During these visits, I noticed separation on campus between the schools. I spoke to Alumni who worked on campus or volunteered who shared similar sentiments.
To bring more unity to the school we believed McClymonds needed its name back. Mr. Belford, the voice of the Alumni had recently passed. We started an organization FAM, which stood for Friends and Alumni of McClymonds. I received the support of then President of the McClymonds Alumni Association Mr. Johnson. Received the support of Curtis Mackey, Lateasha Henderson, teacher then Andrea Lee, to promote McClymonds Alumni Association.
Fast forward, we were able to sign up over 800 McClymond High School Alumni. A year or two passed and the name McClymonds was brought back due to the influence of the McClymonds Alumni Association.
As I mentioned above, I regret moving off campus. Members of the McClymonds Alumni would come out to the school each week to support our students and farmers.
As I mentioned above, I wrote the strategy for the collaborative grant we received from the U.S.D.A. It was based on expanding the work we had already started with Mo'Better Food. My past experience and even regret of moving from McClymonds campus, as mentioned above (twice!) is why and how we came up with the vision of #Familyhood.
By definition: #Familyhood defines schools as the center for community development and attempts to create an inter-generational network that expands the development within the school into its surrounding community.
#Familyhood is driven by two motto's. 1) Mo'Better Food- which states; "every school shall have a garden, a farmers market and grocery"(The above should give you some insight on how I came to this conclusion). 2) Friends of School, which states: "every school shall have a functioning Student Government Association, Parent Teacher Association and Alumni Association." Above, I shared how FAM (Friends and Alumni of McClymonds) worked to build McClymond's Alumni Association. In addition to the Alumni Association, Motto 2: Friends of School should also build the schools Student Government Association and Parent Teacher Association. That's what friends do!
With some knowledge of our past (Tuskegee, Gandhi, etc) our approach has been to create a model that can be used by others.
Looking forward to working with you!
David N. Roach aka Hotep
Certificate of Appreciation
Congresswoman Barbara Lee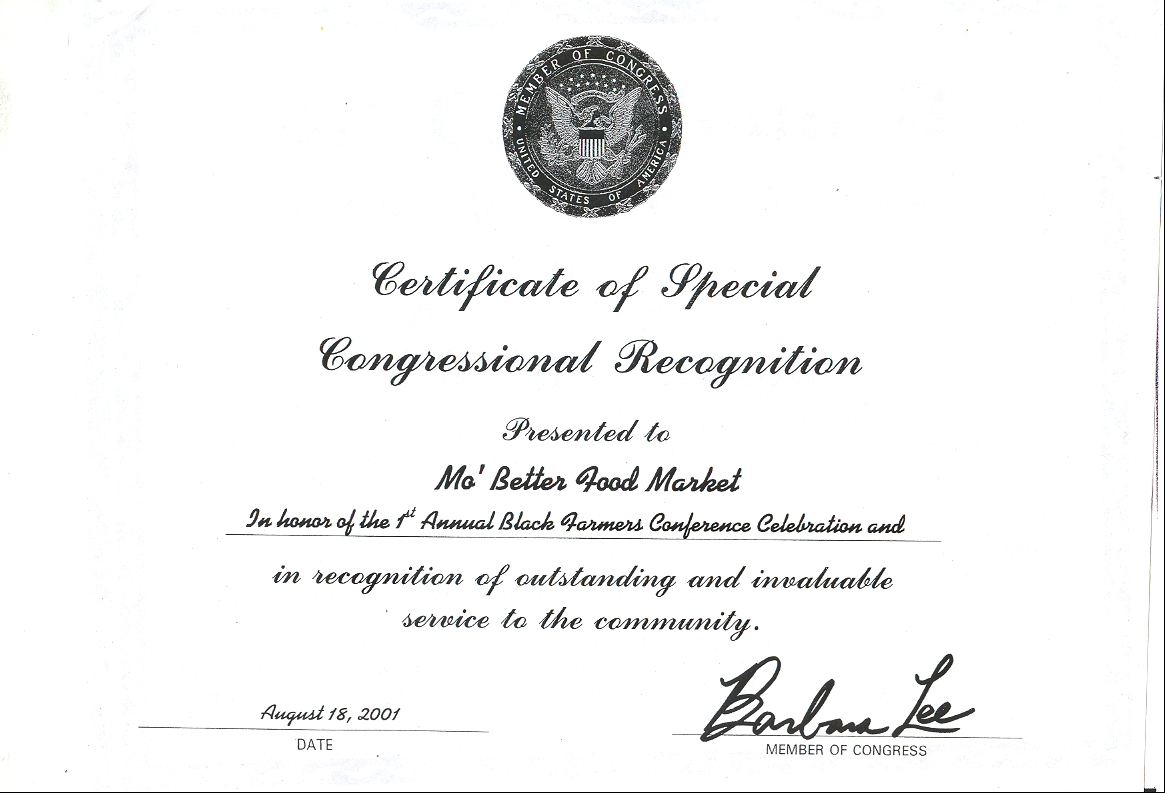 National Morehouse Alumni Association
Community Service Award Recipient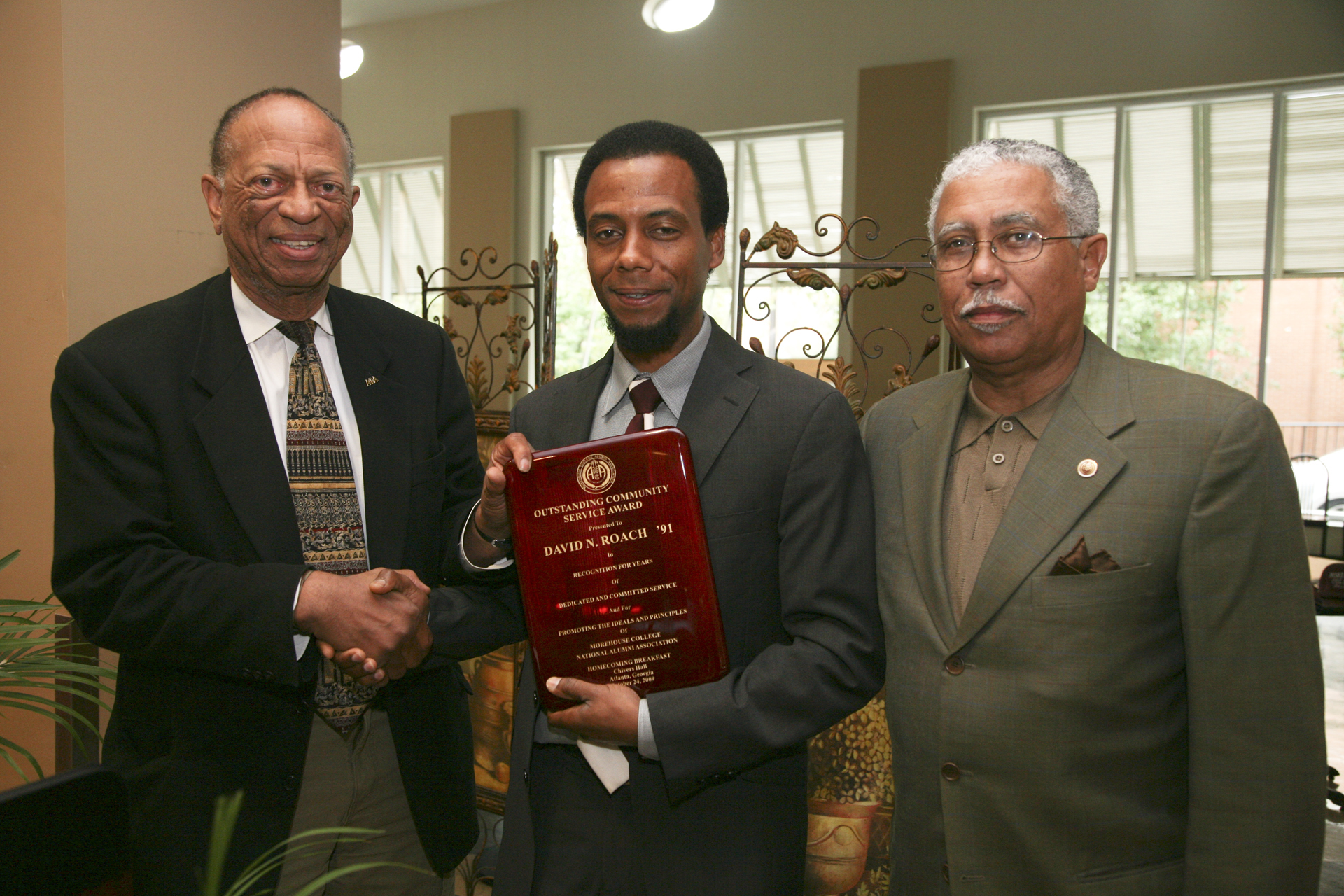 KPFA Radio
Peace Award Recipient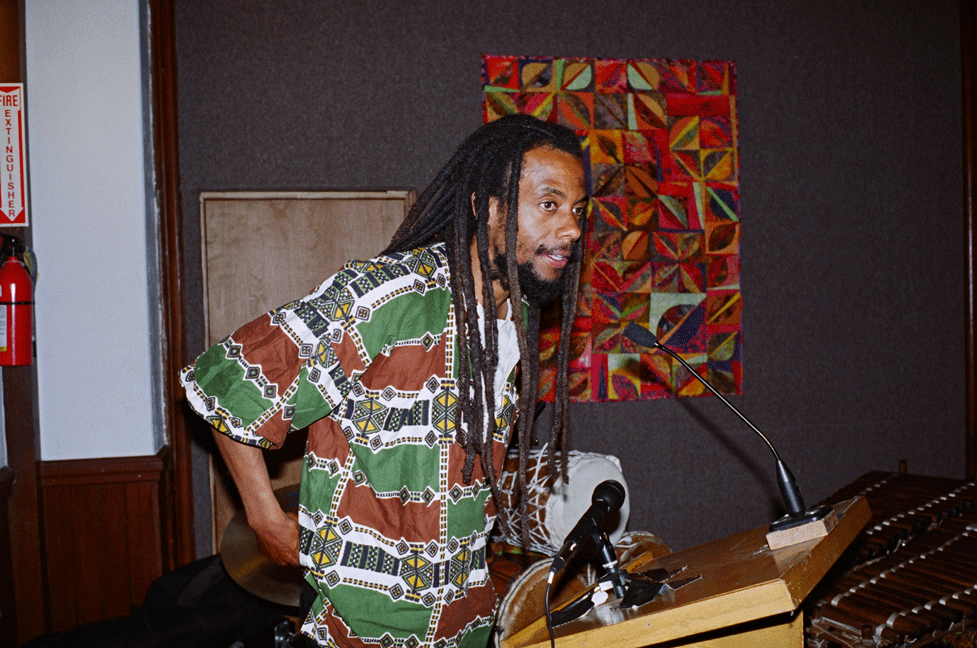 We moved from McClymonds High School to Mandela Pkwy/ 7th st
Renamed from Mo' Better Food to Mandela's Farmers Market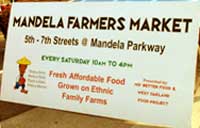 Mr.Geoffrey Pete, owner of Geoffrey's shaking hands with Mr. Will Scott
President of The African-American Farmers of California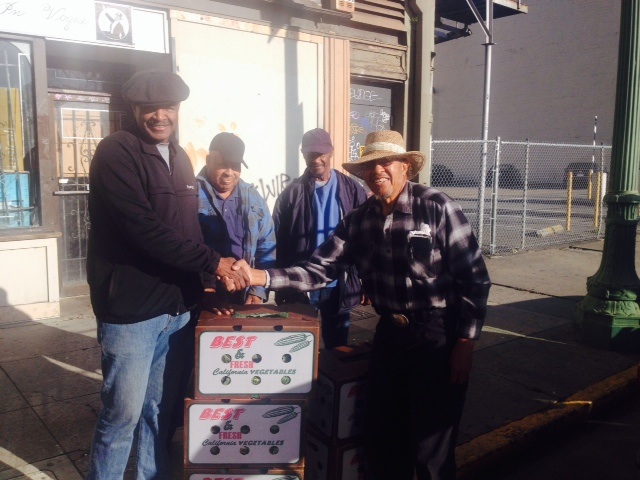 Mo' Better Food
@ Beebee Memorial Church
Article in The Sierra Club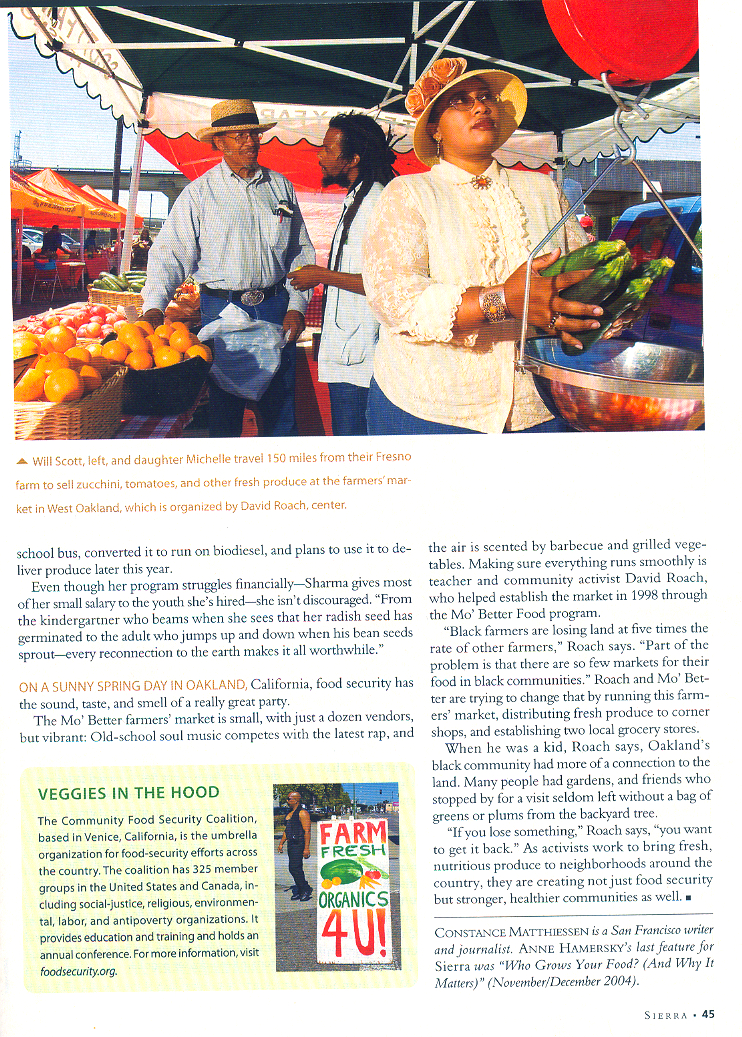 Early Chard at Claremont Middle School garden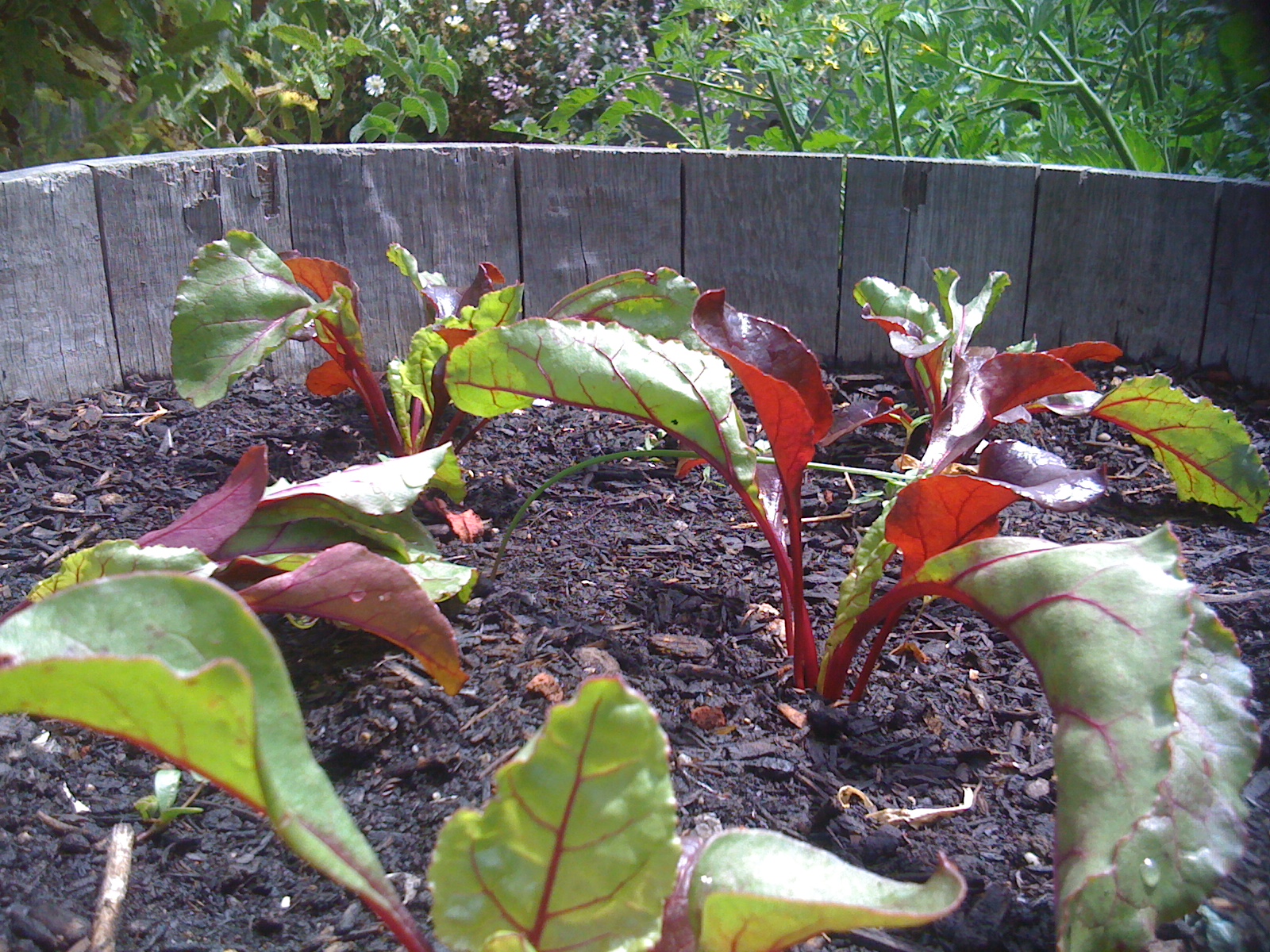 Dr. King service Day
@ Castlemont High school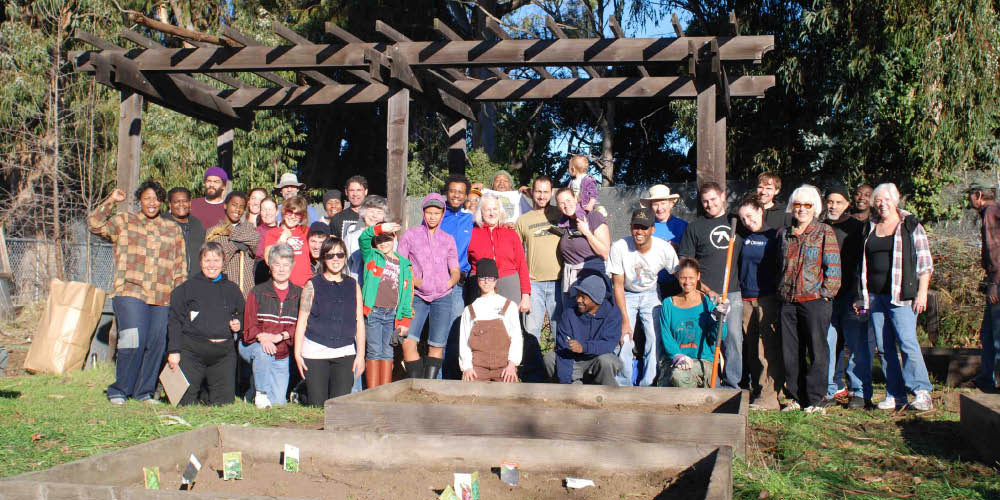 Mr. Will Scott
President
African-American Farmers of California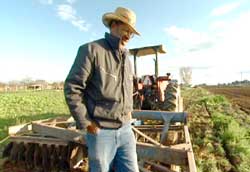 Mo' Better Food
@McClymonds high school front lawn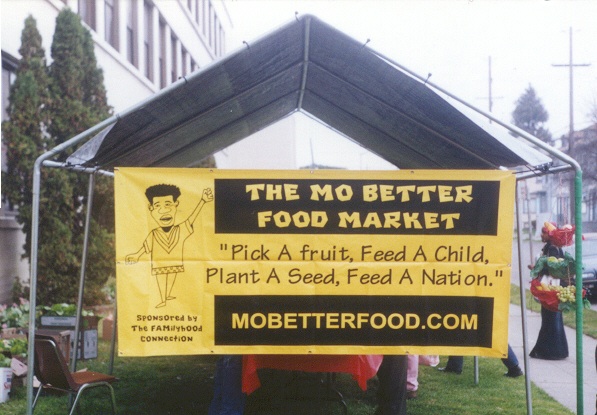 Channel 7 Profile of Excellence
Award Recipient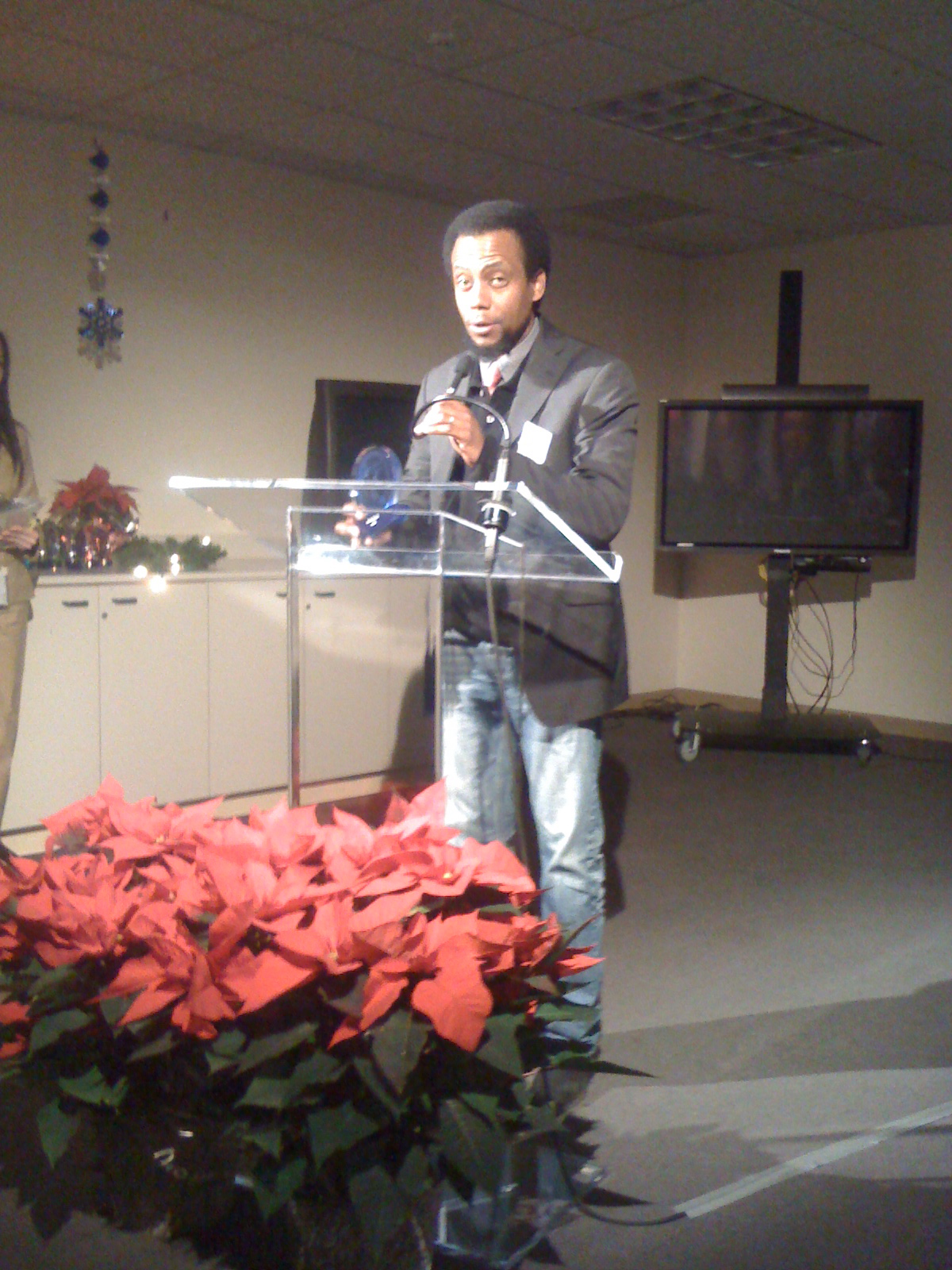 Booker T. Washington
Founding President of Tuskegee Normal School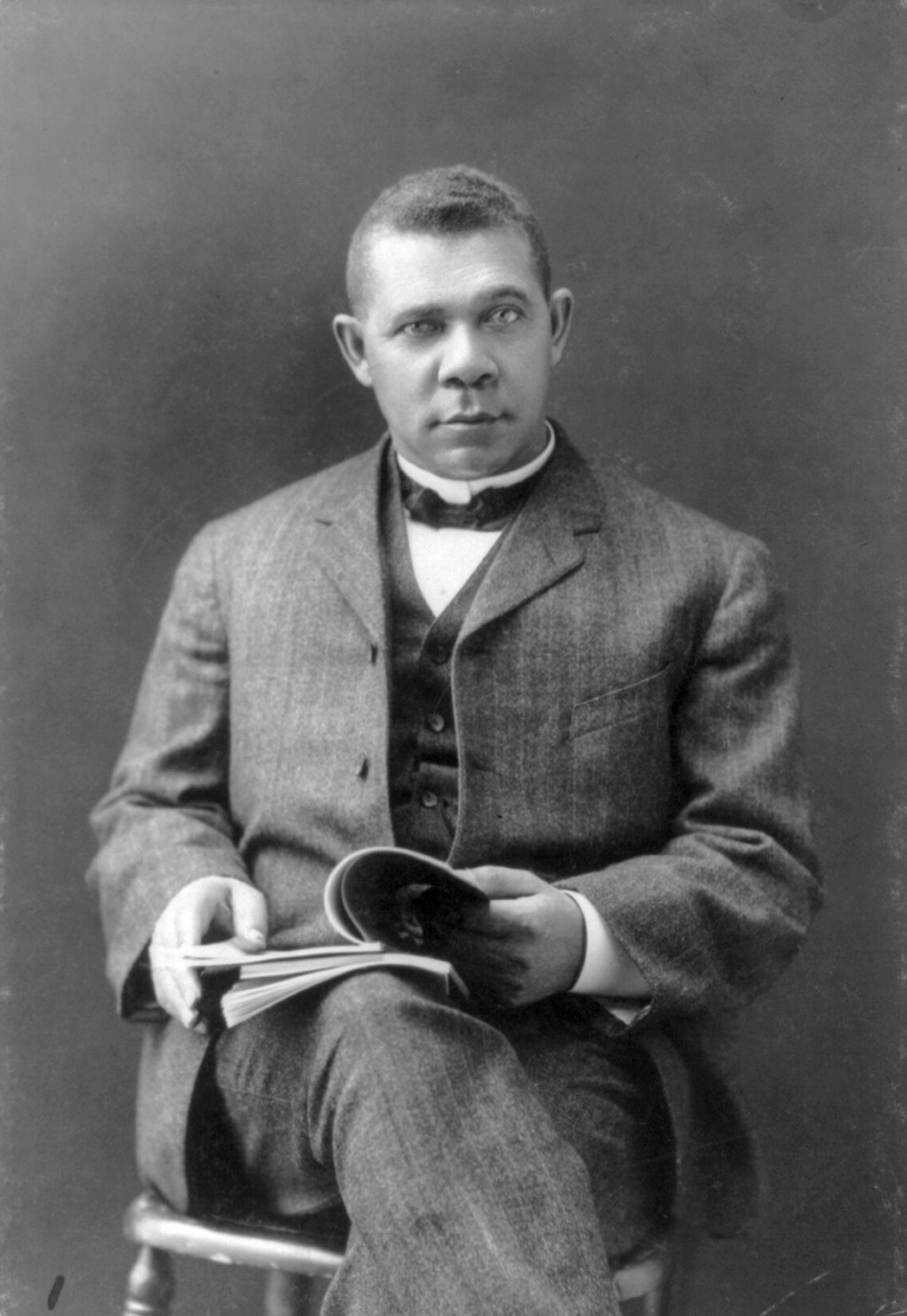 Mr. Will Scott
President
African-American Farmers of California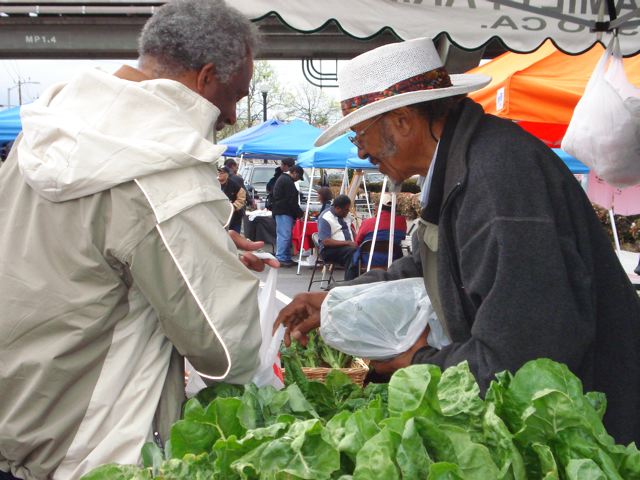 Dr. George Washington Carver
Directed Tuskegee's Agricultural Dept.
over 300 inventions from the peanut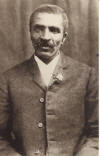 School field trip to Scott's farm in Fresno.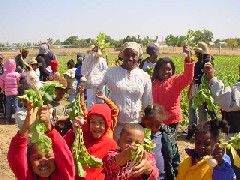 Keba Konte
Leading volunteer effort on Dr. King Service Day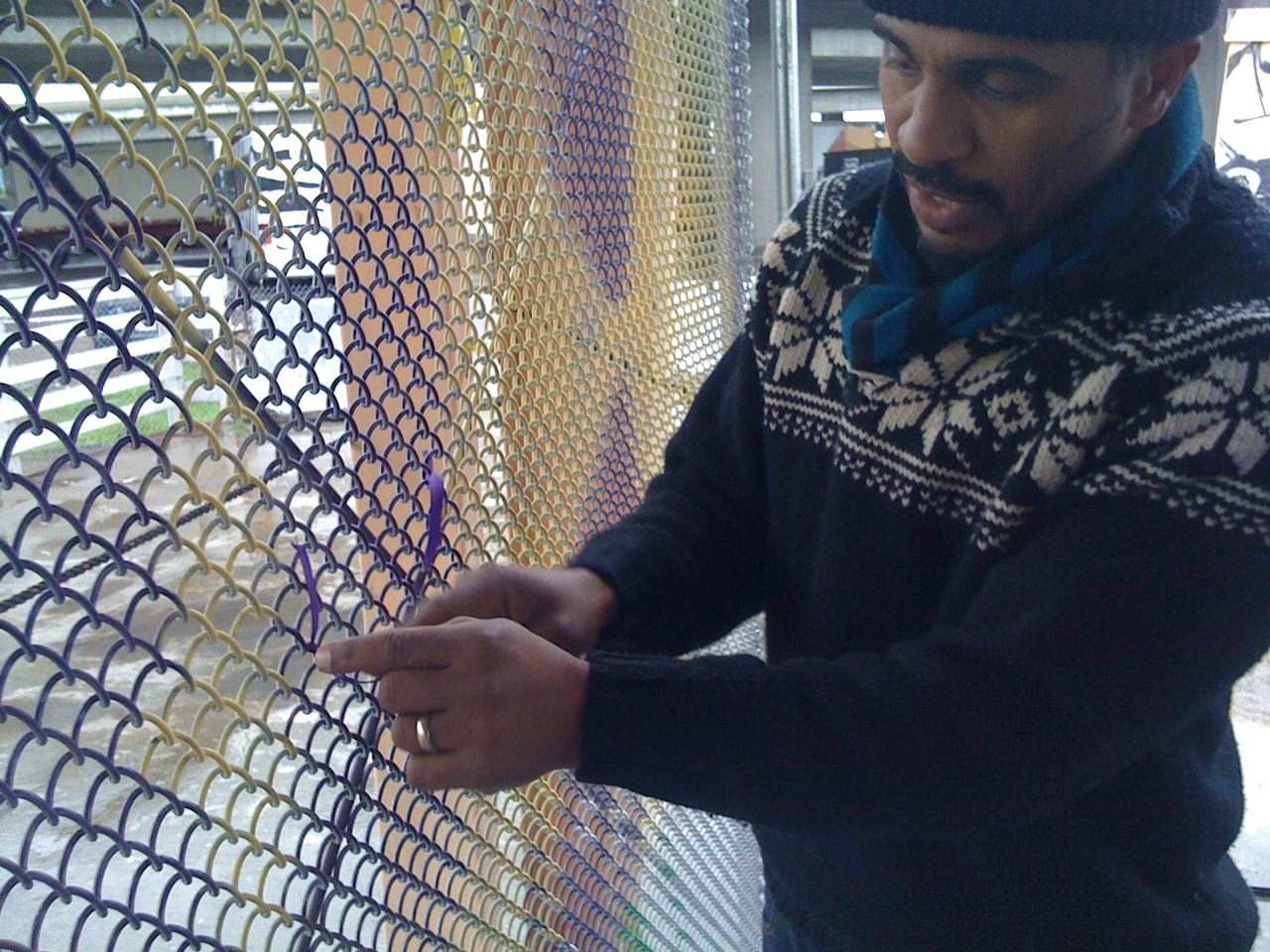 Volunteer effort face of Dr. Martin Luther King Jr
Directed by Keba Konte